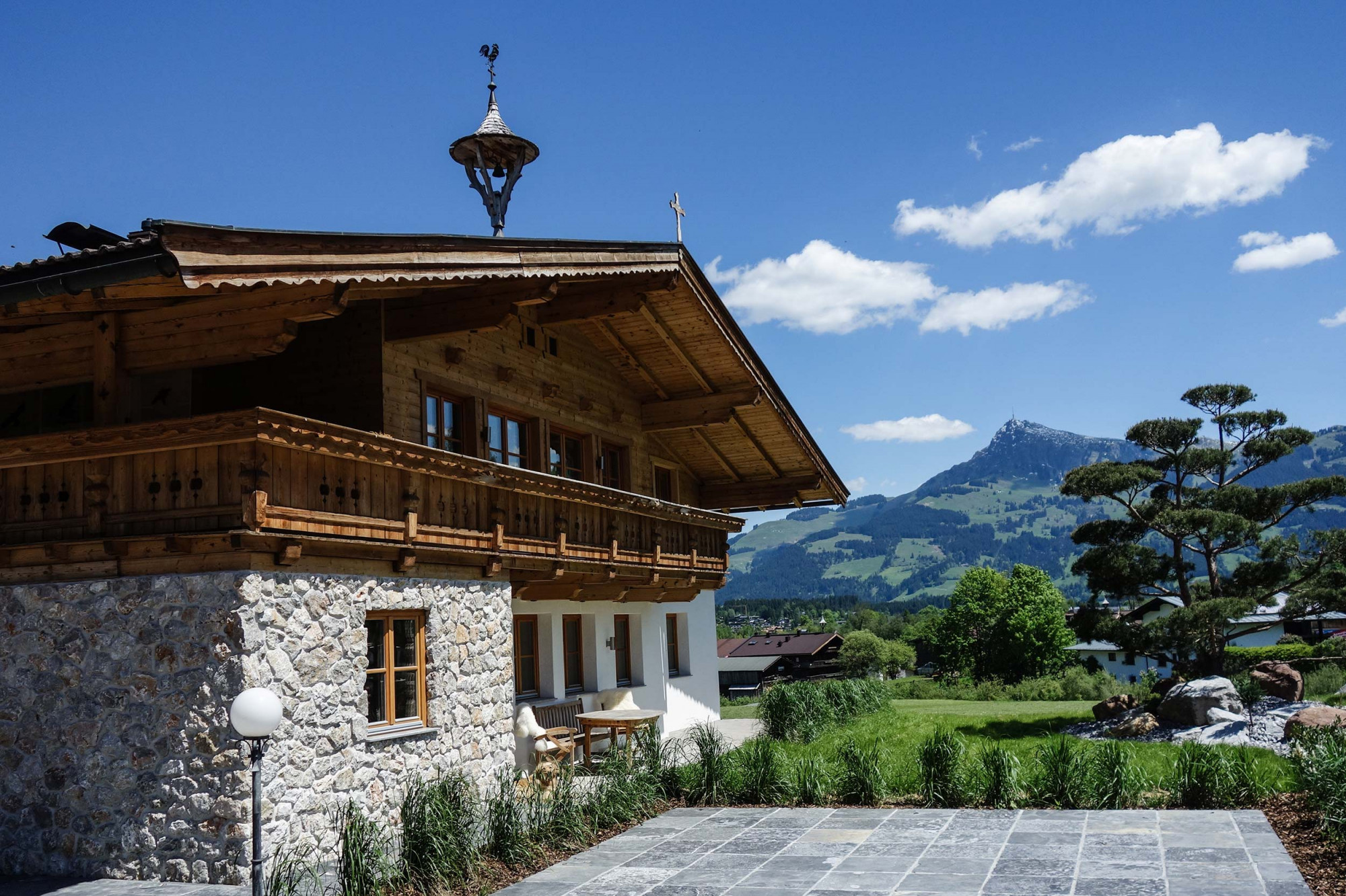 Prices Summer / Spring / Autumn

The Kitz Boutique Chalet is the ideal place to luxuriously
experience
the beautiful area around Kitzbühel in summer.
You have the option of using the entire
Kitz Boutique Chalet
with a total of 7 double rooms or the individual chalet apartments
Holunder
with 3 double rooms
Alpenrose
with 2 double rooms I
Lavender
with 2 double rooms.
Please send us a
request
with your desired date. We will send you an individual offer as soon as possible.
Prices per week / accommodation unit
season



Chalet
7 double rooms
Elder
3 double rooms
Alpenrose /
Lavender
2 DR
summer
top season

mid of July - mid of August
6.000 €
2.400 €
1.800 €
summer

mid of June - mid of July &
mid of August - mid of September
5.000 €
2.000 €
1.500 €
Included services:
exclusive use of your private outdoor jacuzzi
Exclusive use of your private sauna
Sauna towels
Exclusive beauty products
Towels
Bed linen
Bathrobes
Hotel slippers
Coffee pods and tea bags
1x stocked fridge with soft drinks
Final cleaning