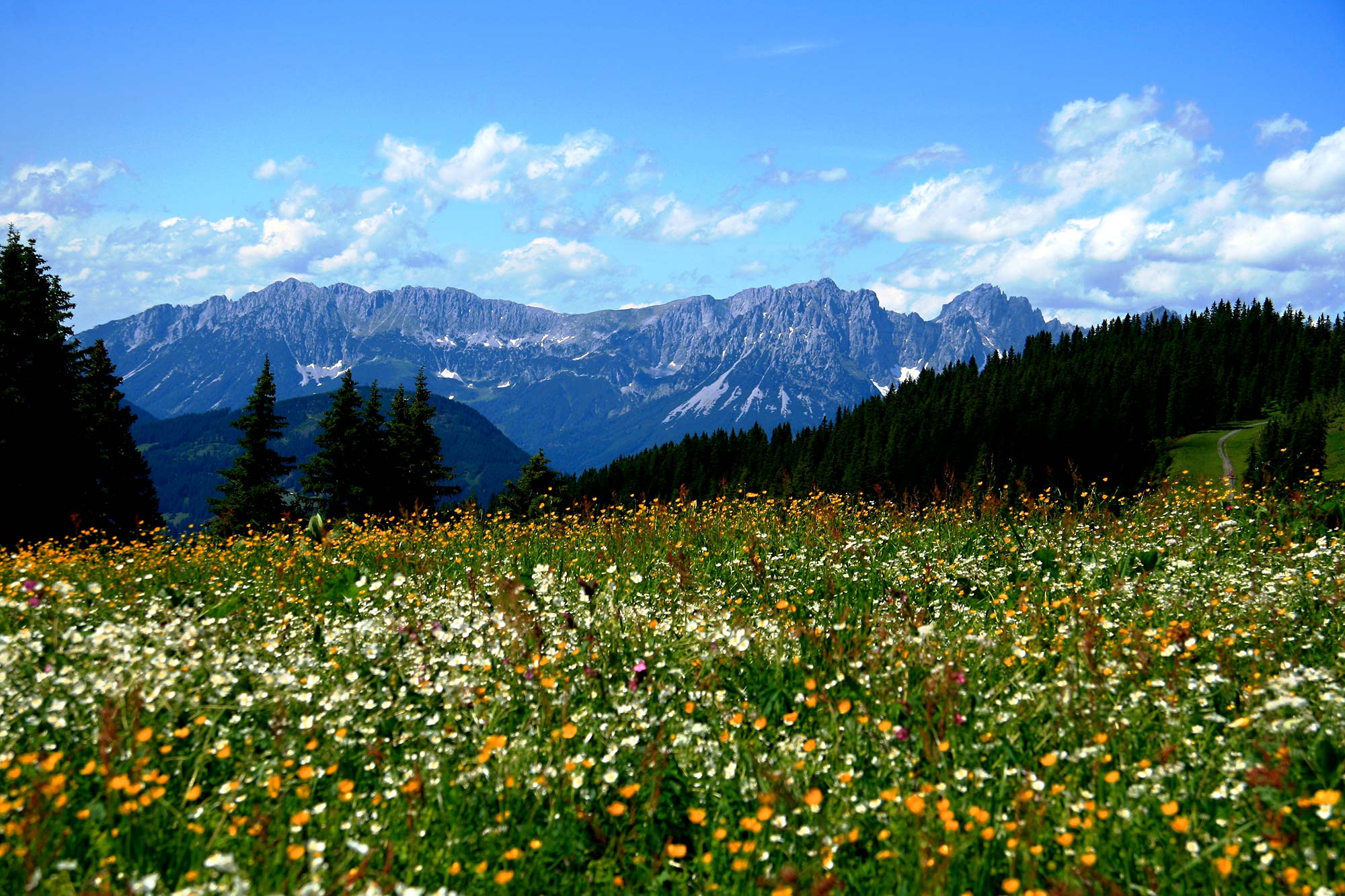 About us
Our top priority is to offer our guests pure vacation enjoyment, absolute privacy and a first-class ambience from the very first moment.
In December 2013, our vacation chalet opened, delighted many new guests who became long-time, loyal regulars and always new customers who are eager to come back. We are very proud of this and of course very happy about it!
In Corona times we have taken the opportunity and refreshed our chalet again, renewed our website and changed our offer, such as our beauty products and the daily breakfast basket in winter mainly to organic. Now we are happy to finally unlock our doors again and welcome all vacation hungry guests in our beautiful vacation home!
Philosophy
The most important thing for us is to make our guests at the Kitz Boutique Chalet happy and satisfied with an unforgettable vacation with us!
For all questions we are always at the guests' side, so that no wishes remain unfulfilled and everyone can feel completely comfortable from start to finish, relax and indulge in the carefree vacation feeling. Our guests should experience a real feel-good vacation, where all those in need of relaxation can unwind, recharge their batteries and simply enjoy the moments to the fullest. A vacation that they will remember with longing and a smile for a long time to come, that they will draw on and return home with renewed strength and complete satisfaction!
With great attention to detail, we have selected the high-quality equipment of the chalet, have conjured up from an inconspicuous old house a small but fine boutique chalet, where we protect and preserve the absolute privacy and tranquility of our guests!
Our team
Claudia Stürzlinger - Owner of the Chalet
.
"Even as a young girl, I already had the desire to work in the hotel industry later on. Everything around this topic has excited and fascinated me from an early age. So many ideas for the future grew in me early on.
In 2007, at the age of 22, I had the opportunity to take over my aunt's traditional mountain inn Hochbrunn here in the Kitzbühel Alps with my current life and business partner Andreas Langeder, which we ran together until 2017.
Here I was already able to realize many of my ideas.
Since then, we have expanded the family-owned
Karlingberger Gut in Upper Austria
, a traditional four-sided farm that was once a traditional Mostheuriger with Jause and Ausschank, into an event and wedding location, with its own golf course and small pond, of which we are very proud!
In parallel, I had the vision early on to create my own very special chalet. In 2013 the time had finally come and our Kitz Boutique Chalet opened its doors. A chalet with understated luxury, lots of coziness and the utmost privacy. A hideaway in our beautiful Tyrol far away from specifications and times."
The
architect and interior designer Stefan Schrammt
developed a holistic, individual concept in which he responded sensitively to the existing substance and skillfully combined it with modern design language. He created a chalet in a class of its own here in the Kitzbühel Alps.
The Kitz Boutique Chalet was previously an old house, which its owner Claudia Stürzlinger wanted to convert into a contemporary, exclusive domicile. Stefan Schramm saw the potential to turn the existing building into a first-class chalet for 14 people. After only 6 months of remodeling, tailor-made rooms were created on more than 365 square meters, in which you feel comfortable as soon as you enter the chalet and can leave everyday life behind. Thus, for a relaxing vacation, the perfect conditions are created to look at things from a new perspective and actually familiar situations in a conscious, creative way to live anew and enjoy.
The specific selection and combination of noble natural materials, as well as the highest quality materials determine the exclusive ambience of the Kitz Boutique Chalet.
The 200-year-old completely natural old wood walls, which were specially used here, spread a fragrant smell of wood and warm comfort. Floorboards made of oak, solid natural stone floors, stone washbasins, walls elaborately filled with natural pigmented swamp lime, the highest quality textiles, bed linen made especially for the Kitz Boutique Chalet of the highest quality, the fluffiest towels and
first-class bathrobes, exclusive leather covers, skins, pillows and curtains, as well as the kitchens, furniture and sofa landscapes planned and designed in detail by Stefan Schramm, which were finally custom-made and installed by local companies, underline the clear language and exclusive interior design. The whole is set off by atmospheric exterior and interior lighting, immersing the luxurious vacation chalet in a very special mood at different times of the day and year.
It was also important to the architect to create a clever dual function for the chalet. On the one hand, it should function as a spacious vacation chalet on its total of three levels for 14 people with a large dining table and spacious fireplace lounge, on the other hand, there should also be the possibility of flexible subdivision into three smaller, self-sufficient living units for 2-4 or 2-6 people. No sooner said than done. Both booking forms are possible today and the guest can choose between booking the entire
Kitz Boutique Chalet with 7 double rooms
or the
individual living levels/apartments
.