Kitz Boutique Chalet
Welcome to our beautiful Kitz Boutique Chalet in the Kitzbühel Alps!

The Kitz Boutique Chalet is a vacation chalet near Kitzbühel with alpine chalet chic for a total of 14 people.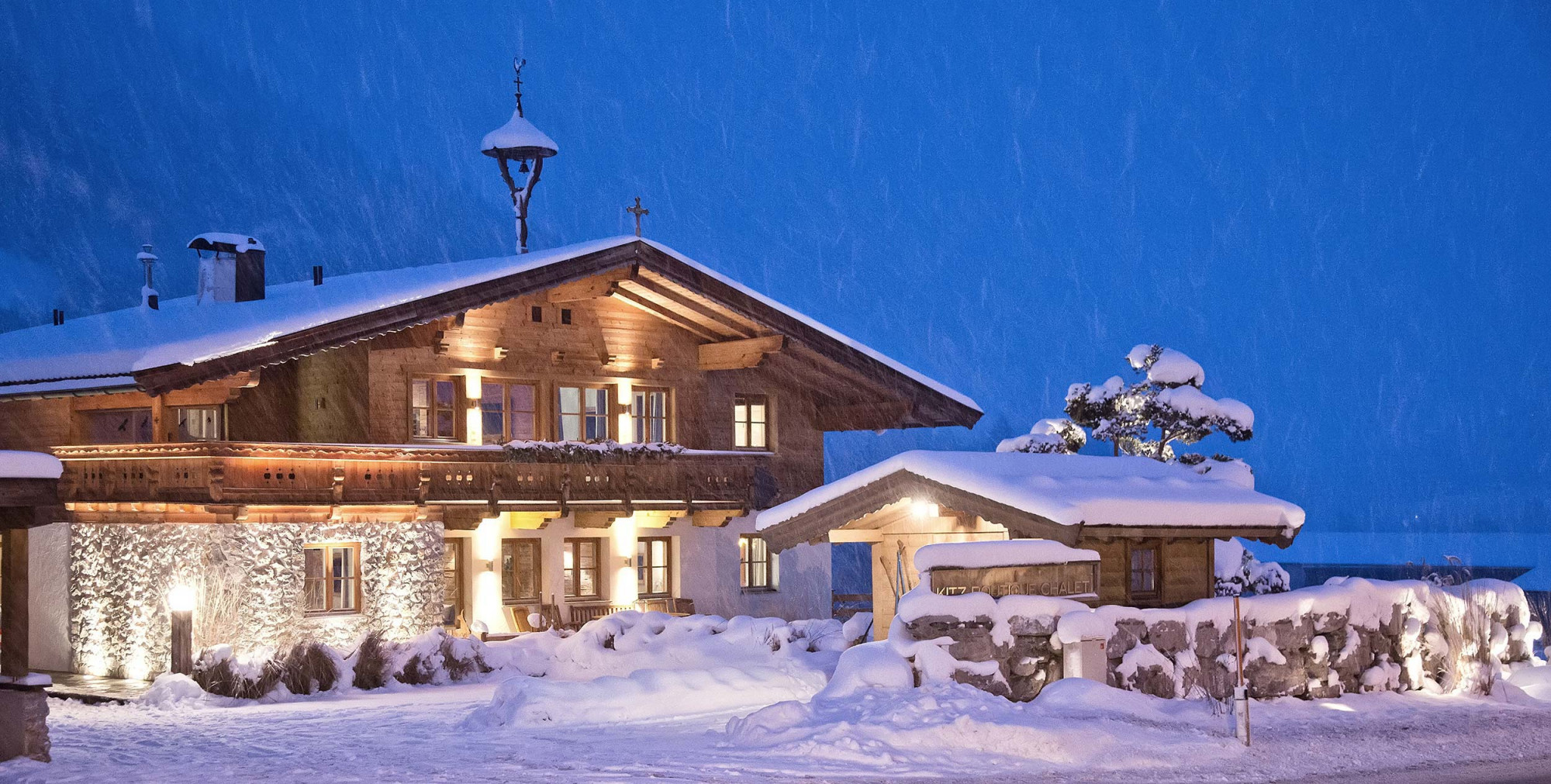 Our vacation chalet is ideally located in the immediate vicinity of the valley station of the Fleckalm cable car and has three exclusive, puristic vacation apartments in modern chalet style, each with 2 or 3 double rooms. The vacation apartments can be booked either individually or combined as a large, luxurious vacation home with a total of 7 double rooms.

As a vacation guest you can be completely private with us and enjoy your absolute privacy or take advantage of our pampering offers, e.g. be pampered by our chef with a 5-course menu, relax with a beauty treatment / massage in their own 4 walls, order a catering for a family or company celebration.... Just as you like, because at the Kitz Boutique Chalet everything is possible!

Do you have any questions about our chalet or would you like to book with us? Please feel free to write us a Mail.

Here you can learn more about our wonderful accommodations with alpine chalet atmosphere: our exclusive Kitz Boutique Chalet with 7 double rooms, Chaletapartment Holunder with 3 double rooms ensuite, Chaletapartment Alpenrose with 2 double rooms ensuite or Chaletapartment Lavendel with 2 double rooms and own small wellness area.